A DC surge protection device is a type of protective device used in the solar PV system. The primary function of a DC surge protection device is to protect the solar system from damage caused by sudden changes in voltage and current. It also protects against lightning strikes that might cause damage through the grounding wire or other paths.
In this article, we will discuss the need and function of DC surge protection devices in a solar PV system.

What is a DC Surge Protection Device?
A DC surge protection device is a device that protects against the effects of voltage surges in a direct current (DC) power system. A DC surge protection device is typically used to protect sensitive equipment from damage caused by these voltage surges.
A DC surge protection device can be placed in an electrical outlet or on the power cord of an appliance to protect it from voltage surges, or it can be installed at the point where electricity enters your home to protect all the devices on that circuit.
Solar DC surge protector can also protect sensitive electronic devices in the installation, such as computers, monitors, household appliances, and safety pathways like fire alarm systems and lighting control.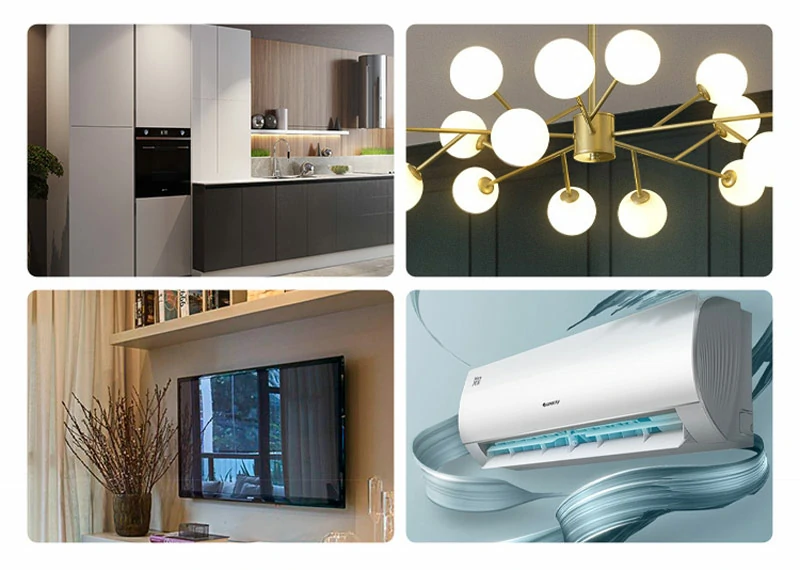 Classification of Surge Protection Device:
Surge protections are classified into three categories. Type1, Type2, and Type3.
Type 1 SPDs have a 10/350 s current wave and protect against direct lightning strikes. In central inverters, Type 1 SPDs are employed. Type 2 SPDs protect indirect lightning strikes with waveforms of 8/20 seconds. An 8/20 s waveform denotes a strike with an 8 s rising time and a 20 s duration to half peak. Type 2 SPDs prevent overvoltage from spreading into electrical installations and devices. Finally, Type 3 cables must have a minimum conductor length of 10 meters between the electrical service panel and the site of use.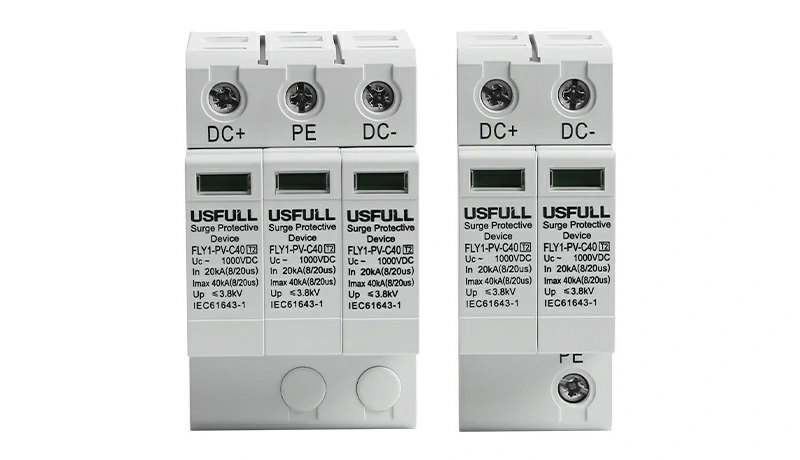 Installation of Surge Protection Device:
SPDs are available for all solar array components because all electrical equipment is prone to surges. Metal oxide varistors (MOV) are also used in the industrial versions of these devices and other specialized technology to route surge voltage spikes to grounding.
As a result, SPDs are often installed after a reliable, grounded system has been established. Moreover, the device has a fuse or switch built into it, and it can be connected to the solar panel by a PV connector cable.
SPDs for Photovoltaic Systems on the DC Side:
PV sources have significantly different current and voltage properties than standard DC sources: they are non-linear and cause ignited arcs to remain for long periods. As a result, PV current sources necessitate larger PV switches and fuses and a disconnector for the surge protective device that is fitted to this unique nature and effectiveness of handling PV currents. SPDs must always be built expressly for DC applications on the DC side. Under fault situations, using an SPD on the wrong AC or DC side can be dangerous.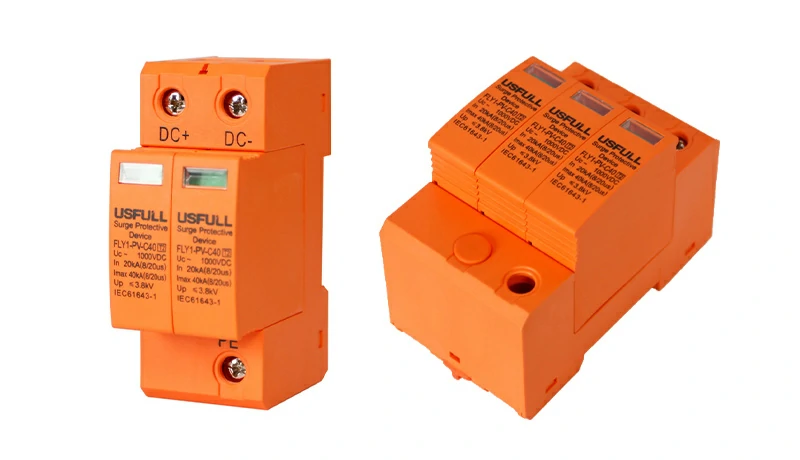 Conclusion:
This article shows that the DC surge protection device is an essential element in the solar system. The most important thing to remember is that it's not just about protecting your system from voltage surges or power spikes; it's also about avoiding overvoltage harm. If you have any questions regarding this procedure or need assistance selecting the best SPD model for your purposes, call us immediately to provide comprehensive guidance on choosing one ideal for you.