Product Highlights
High Performance
Support output frequency upto 500Hz.
Support max input voltage 480V AC.
High Starting Torque
150% at 0.25 Hz for SVC
180% at 0 Hz for FVC
Comprehensive Control
User programmable, supports Modbus RS485 for PLC, supports multiple PG cards.
Built-in dynamic braking unit
Stable Reliability
Can operate in high ambient temperature, up to 50℃. Below 40℃ no need de-rate.
What is variable frequency drive?
Variable frequency drive, or VFD in short, is an AC drive that controls AC motor by changing the working power input frequency. The VFD is a kind of variable speed drive (VFD), that can adjust speed by controlling frequency. The advantages of variable frequency drive are controlling speed, saving energy, protecting the motor, and process control.
Other names of variable frequency drive: frequency converter, frequency inverter, variable speed controllers.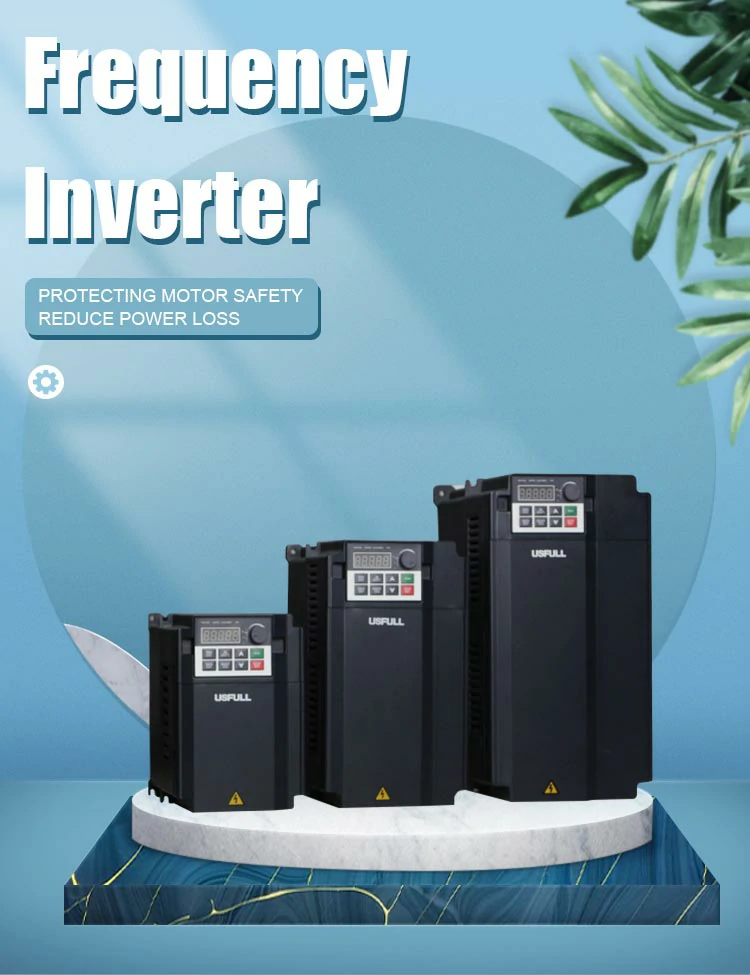 Rated Power
USFULL manufactures variable frequency drive ranging from 1hp to 840hp (630kW).
Rated Voltage
There are 2 voltage levels for VFD: 220V and 380V. 220V VFD drives include single phase VFD and three phase 220V VFD; 380V VFD drive supports input voltage up to 480V.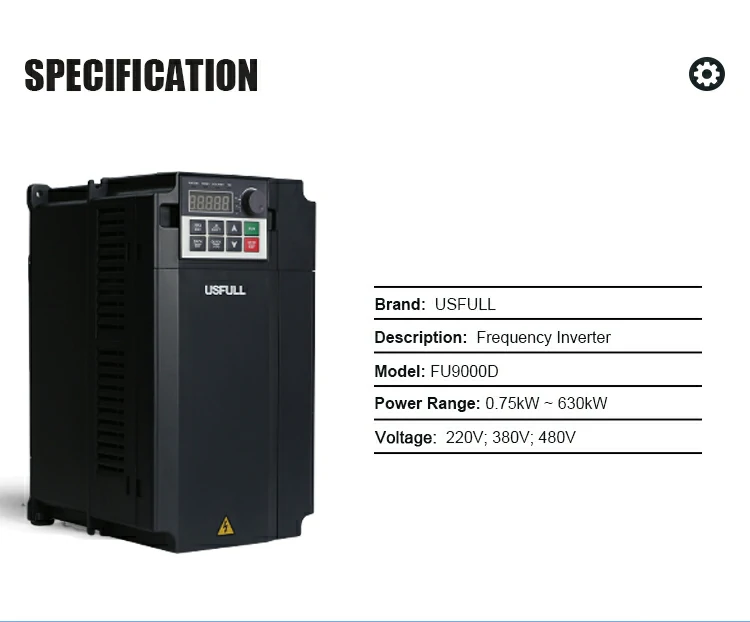 VFD Application Scenarios
USFULL VFD is widely used in fan, pump and textile machines. We suggest to expand power size for heavy load application such as ball mill, roots blower, crusher etc. As for compressor, injection molding machine, we have specific solutions for you.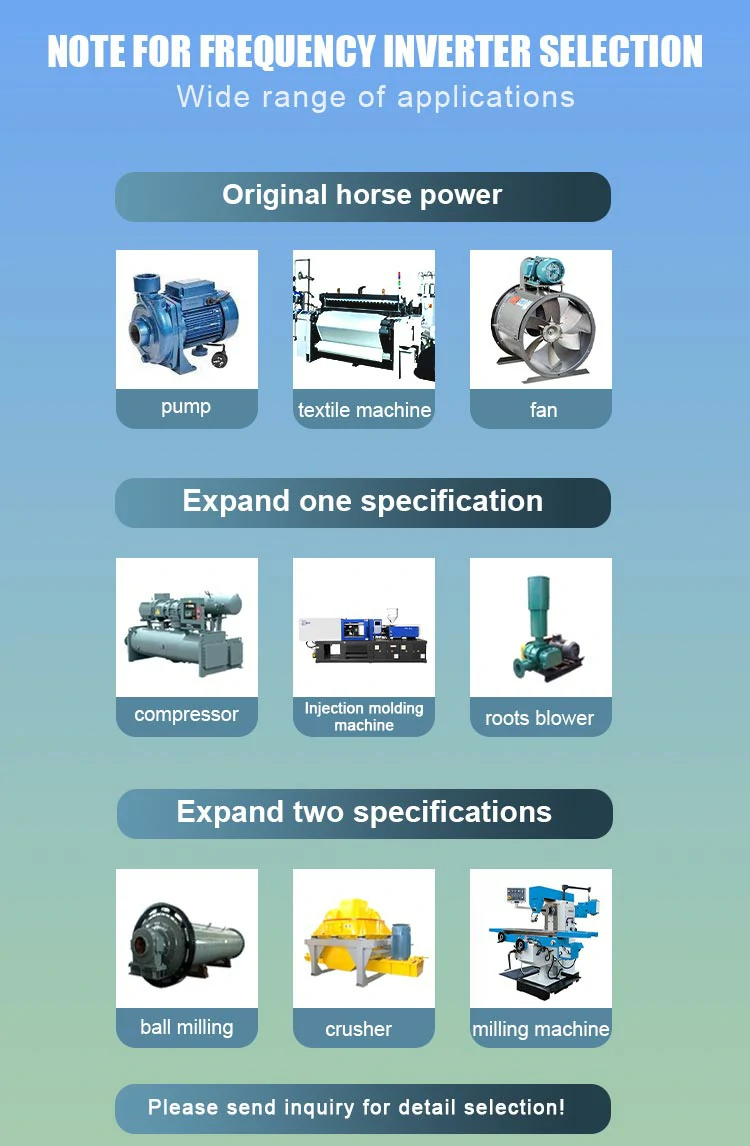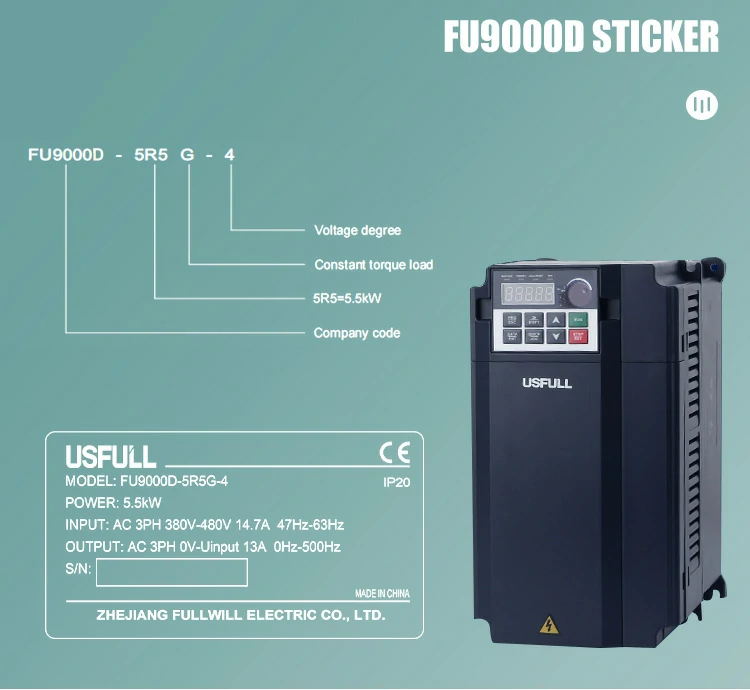 Product Details
Cooling System
USFULL VFD has a new design to ensure large air channel for heat sink.
PCB Board
Triple-proof paint protected PCB board
Control Board
The VFD provides high torque in low frequency
IGBT
Integrated IGBT with high performance.
Control Function
Control Accessories
Potentiometer on the VFD can control speed. And support external push button, external potentionmeter, circuit breaker, AC contactor or PLC to control the VFD.
Control Method
V/F control, vector control.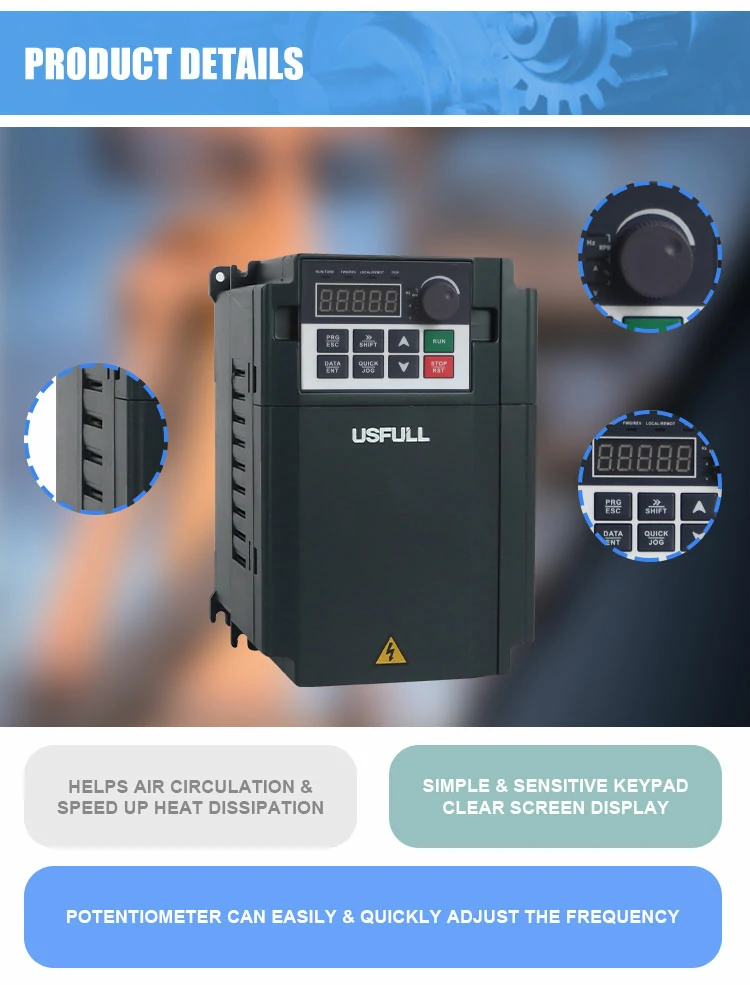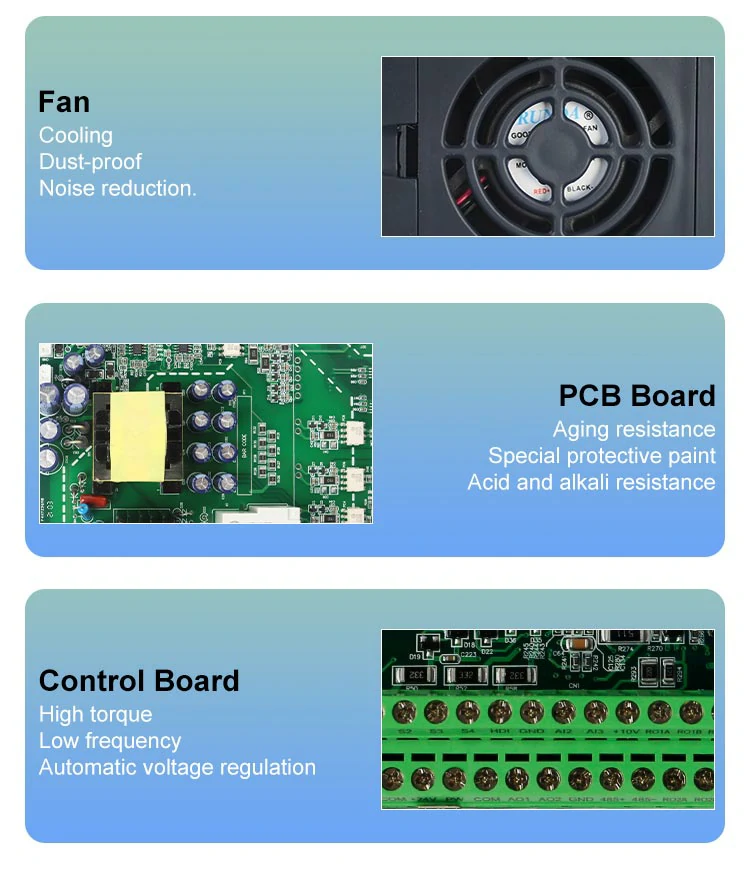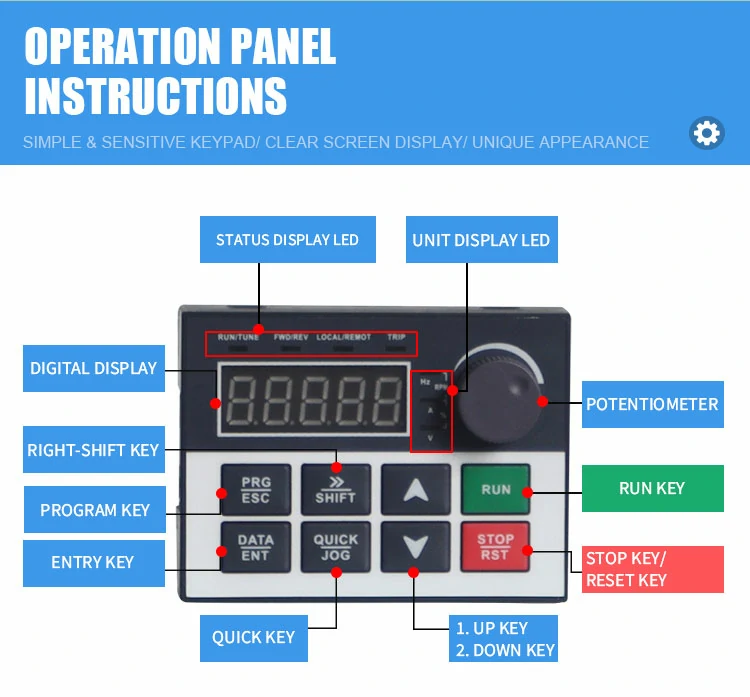 Manufacturer Information
USFULL is a professional VFD inverter manufacturer, following standard ISO procedures to conduct quality control and R&D. USFULL team has over 10 R&D and 15 QC personnel, with over 20000 pieces of production ability every month. The USFULL variable frequency drive is CE certified, and passed IEC testing. The quality and performance both assured.
For more details on solar pump inverter, welcome to contact us!