Industries generate enormous amounts of waste water and dust. Environmental protection equipment is essential for protecting the biosphere from pollute emissions. Water and air pollution are controlled with environmental protection technology.
As a company with social responsibility, USFULL put a lot of energy on environmental protection equipment solutions.
What are environments protection machines?
Environmental protection machine is an integral part of the environmental protection system. Environmental protection machine is a kind of machine that can clean up various types of pollution. The machine can be classified into water treatment machines, dust treatment machines etc.
Wastewater treatment in the industrial area: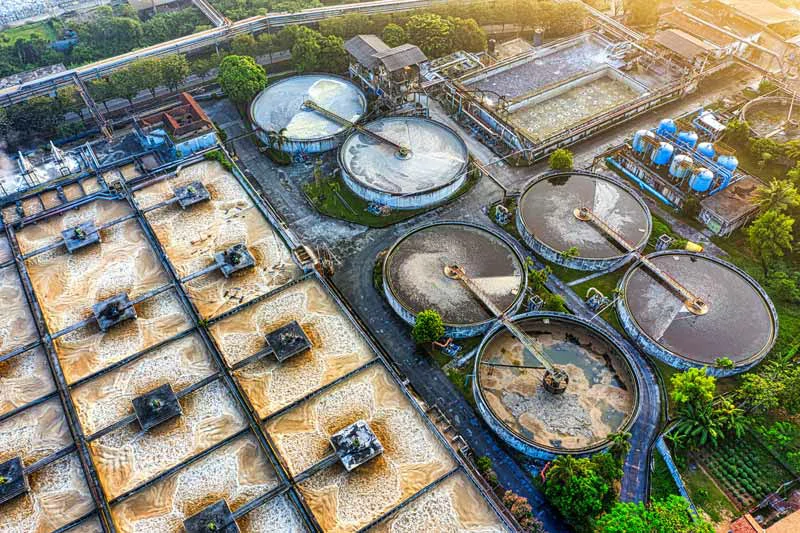 Wastewater treatment: The waste water treatment process can be used for liquid and solid separation from industries such as food crops, mining, chemicals, oil, gas, and sewage. The goal is to remove all sorts of pollutants such as oil, grease, or solids that are not easily dissolved in water. Following are some of the wastewater treatments that are commonly used. These include
Distillation of wastewater: This removes organic solids and produces concentrated wastewater.
Removing solids: Simple sedimentation processes can remove most particles, which can then be collected as slush. Extremely fine particles and solids with densities close to that of water provide unique challenges. Filtration may be required in this circumstance. However, coagulant with alum salts or the addition of polyelectrolytes may be utilized.
API oil-water separator is widely utilized in various industries: Skimming devices can recover many oils from open water surfaces. Oil skimmers are a reliable and inexpensive means to remove oil, grease, and other hydrocarbons from water. They can occasionally achieve the needed level of water purity. Skimming is also a cost-effective way to extract the majority of the oil before applying membrane filters or chemical treatments later. Skimmers will protect filters from becoming blinded too soon, and chemical expenses will be lower because there will be less oil to process. Due to the more excellent viscosity hydrocarbons involved in grease skimming, skimmers must be supplied with heaters powerful enough to keep grease fluid for discharge.
Process of activated sludge: Activated sludge is a biochemical treatment for industrial wastewater that employs air and bacteria to chemically oxidize organic contaminants, resulting in a waste sludge that contains the oxidized material. An activated sludge process entails the following steps in general: An aeration tank is a container in which air is pumped into wastewater and adequately mixed. The waste sludge settles in a settling tank. A portion of the waste sludge is returned into the sedimentation tanks, while the rest is taken for further treatment and eventual disposal.
Filtration of water to remove impurities.
Chlorination to kill bacteria that may exist in the water.
What USFULL do in wastewater treatment?
USFULL offers successful solutions for VFD inverter used in filter press, centrifugal filter, sand wash, belt filter, vacuum filter press, etc.
Dust treatment in the industrial area: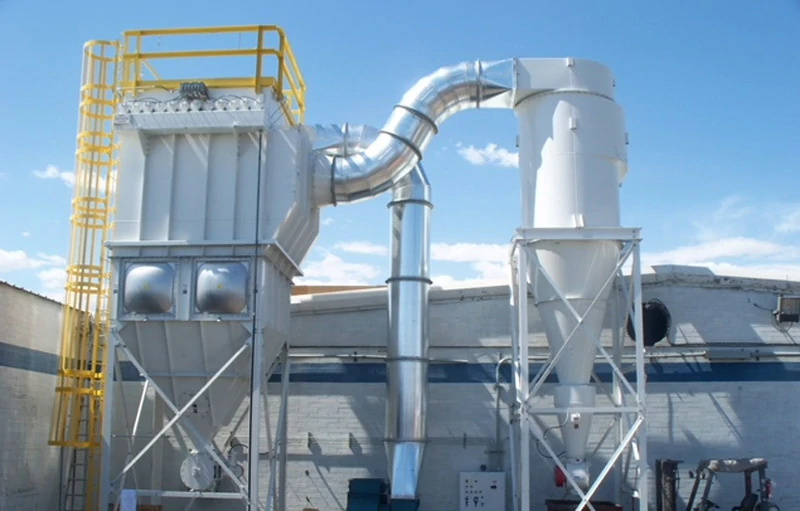 Dust treatment: Dust particles are produced during all types of production processes. The most common sources are combustion processes producing smoke containing solid particles plus gases containing fine particles, which are later deposited on surfaces near the source. Dust particles can also originate from abrasion operations or handling operations. Specks of dust can also be generated during the manufacturing process or by the combustion of fossil fuels. The composition of these specks of dust can vary depending on what is being manufactured or combusted.
Dust collectors with pulse jets: Pulse-jet dust collectors are the type of baghouse system available in a range of configurations to satisfy the industry's application requirements. The bag cleaning device works by sending a blast or shock of air through the bag, shattering and discharging the dust coating for disposal. Because of the quick air pulse, continuous operation with the fan operating is possible, and the system is not often compartmentalized. The most popular form of industrial dust collector is a pulse jet variant.
Dust collector shakers: Shaker dust collectors are sedimentation tanks system that cleans themselves by shaking. When the airflow is briefly blocked, the system cleans offline or divides the baghouse into segments. A classified design allows for continual cleaning of the entire device while permitting individual sections to be brought offline for maintenance.
Electrostatic precipitators: Static electricity is used to remove soot, charcoal, and airborne particles from engine exhaust in electrostatic precipitators. Electrostatic forces negatively charge airborne particles as they move across an ionized field between electrodes within a chamber, similar to how an ionic air purification works. Once the particles have been charged, they are caught on a positively charged electrode.
Benefits of environmental protection machine:
Following are some of the benefits of environmental protection machines.
Reducing the cost of operations and maintenance.
Helping to improve operational efficiency and labor productivity.
Improving safety and reducing risk.
Reducing emissions of pollutants.
Optimizing plant operation and improving plant performance.
What USFULL do in dust treatment?
USFULL VFD is widely used in cartridge filter, bag filter, cyclone filter, PP spray tower etc.
Before the end
In this article, we have discussed environmental protection machines, wastewater treatment and dust treatments for industrial purposes, and the benefits of using environmental protection machines. USFULL will always try best to deliver the best environmental protection solution for you.