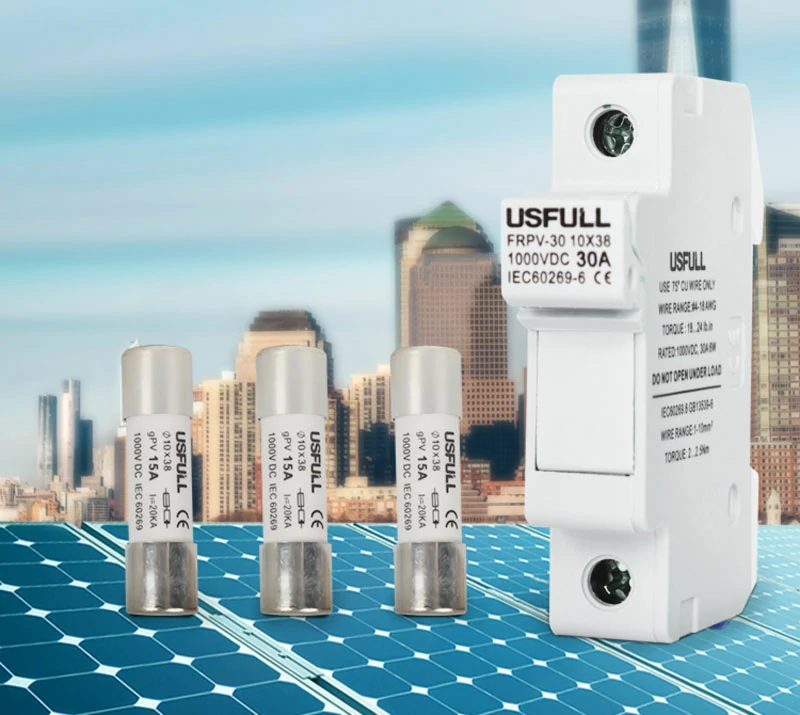 The DC fuse is an essential component in the solar PV system. It protects the solar panels, batteries and inverters from overvoltage and overload. It can also protect the whole PV system from electric leakage so that the safety of people and property is guaranteed. In this article, we will discuss the DC fuse in detail.
What is DC Fuse?
DC fuses are generally utilized in solar installations to prevent the system wire from becoming too hot and catching fire. They're also used to keep soalr modules from spontaneously combusting or becoming more severely damaged in the event of a power surge.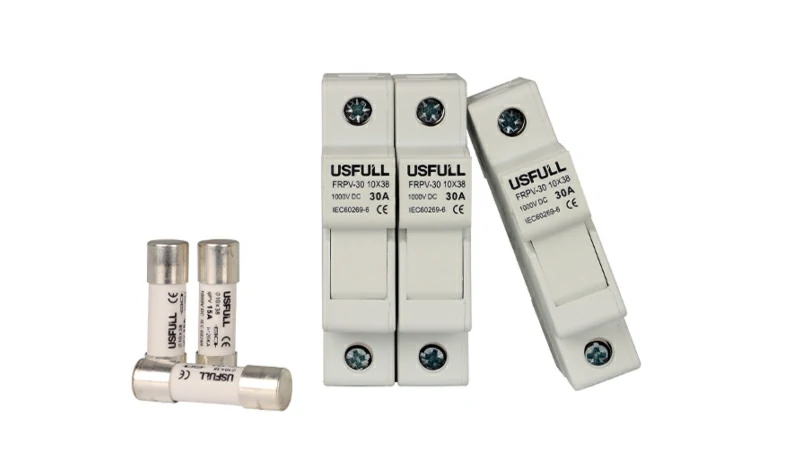 Fuse is used in solar PV systems to protect string / DC cable from over-currents caused by ground faults in array wiring or fault currents caused by short circuits in modules, junction boxes, combiner boxes, or solar module wiring. The fuse must be coordinated with the DC cable in such a way that the nearest fuse electrically closest to the fault will explode and open the circuit much before the DC wire melts, protecting the DC cable from overcurrent.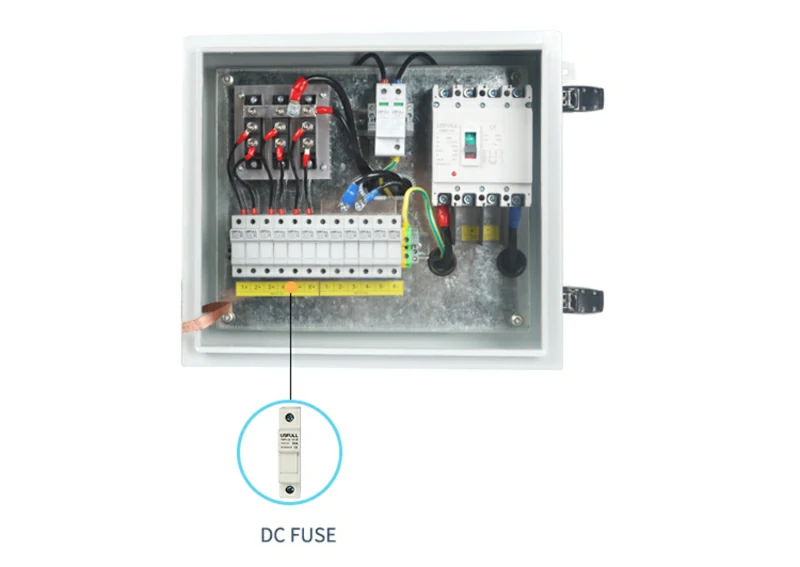 Moreover, the voltage and current that fuses are expected to control are used to determine their electrical rating. These ratings are specified under specific environmental circumstances, such as temperature, and must be de-rated when temperatures rise. For protecting PV modules during overcurrent conditions, protection devices should meet IEC standards. The IEC recommends a 20% voltage margin and a 25% overload current margin.
DC Fuse in Solar PV System:
PV systems have a unique setup that differs from standard household loads. In order to elevate the voltage, batteries are connected in series to form modules. The modules are joined in series to form strings, raising the voltage to roughly 1,000 volts or higher. To multiply the current, string combiner boxes create arrays of parallel strings. A DC disconnect switch is also housed in the combiner. Each of the positive and negative terminals in the combiner box contains a fuse in series.
When the voltage across any electrical components exceeds the rating of the fuses, they will open and disconnect them from the load circuit, thereby protecting all downstream components. This type of arrangement is used to protect against short-circuits within the solar module string or battery bank.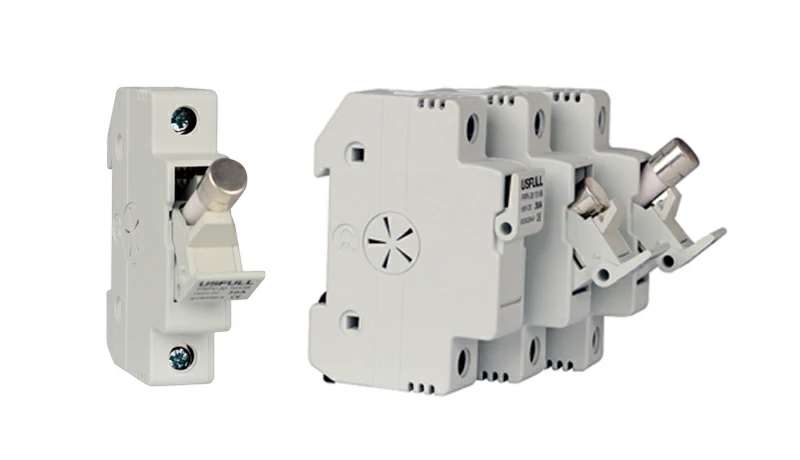 Why Should You Choose Fuse Besides Circuit Breakers?
Circuit breakers are frequently used in power distribution systems to protect from overload currents. On the other hand, fuses are used to protect the system from short circuits.
Fuses are more economical than circuit breakers because they last longer and have a lower cost per power unit. They also do not require maintenance like circuit breakers do, as there is no need to replace them every few years.
And when the USFULL DC fuse melt to protect the system, only fuse link is needed to be replaced, thus reducing a lot of maintenance cost.