The air compressor is a device that uses a motor or engine to compress air. Compressed air can be stored in the tank and used at a later time to drive tools, airbrush guns, pneumatic motors, and many other devices.
Air compressors are used for various purposes, including:
A portable hand-held tool is usually called an " air gun" or "pneumatic gun." These tools use compressed gas from an external high-pressure source instead of an internal tank, as most stationary applications do. They are typically used with a disposable metal canister or bottle. Electric motors, diesel engines, and gas engines are commonly used to power air compressors.
Generally, the compressor works by using a piston that is attached to a crankshaft. The piston pulls in a fixed volume of air while it moves back and forth inside the cylinder. This creates an area for compressed air to exist, which is released into the tank when the piston is pushed outwards by its crankshaft.
How Does a Variable Frequency Drive (VFD) Work on an Air Compressor?
The speed of the air compressor motor is discovered to be related to the air compressor's real power delivered. As a result, the motor speed must be reduced in order to lower the air compressor's actual usage. Through the precise synchronization of controlling the voltage and frequency control in the air compressor system, the use of VFD in the air compressor system could achieve actual control of motor speed without altering the air compressor motor torque. The ability to adjust the compressor speed in response to changes in system pressure while maintaining a stable system pressure allows for the production of slightly elevated air pressure.
Following the use of a VFD, the set of air compressors should reach the minimal pressure required by the industrial machinery as the set pressure. According to the fluctuating pipe network pressure trend, the VFD will change the compressor speed, eliminating the air compressor's unloading operation and saving electric energy.
Since the air compressor cannot rule out the possibility of long periods of operation at full load, the motor's performance can only be estimated depending on the highest demand. Therefore, the capacity is typically designed larger. In practice, the percentage of light load running time is increased. The working efficiency of the operation can be considerably increased if frequency control is used. As a result, it has a lot of potential for conserving energy in the air compressor system.
We Have Two Solutions:
Traditional Air Compressor with General AC motor (Our inverter can help save 30~50% energy)
PMSM Type Compressor (We offer specialized type FU9000C)
Traditional Air Compressor with General AC motor:
It is common that no matter how diligent you are, the old air compressor would suck up a lot of power from the grid. In this case, you should consider to add an inverter-driven solution. All you need to do is add a USFULL inverter. What's more, as USFULL specializes in producing and installing air compressor inverters, we can offer our customers not only high-quality products but also professional installation services.
It is generally known that rotary piston compressor without inverter consumes more energy than with the inverter. The working condition of an air compressor mainly depends on the wear and tear of its available AC motor. As the heat builds up in the motor, it becomes more difficult for it to generate power. But if you install USFULL inverters, you can save energy.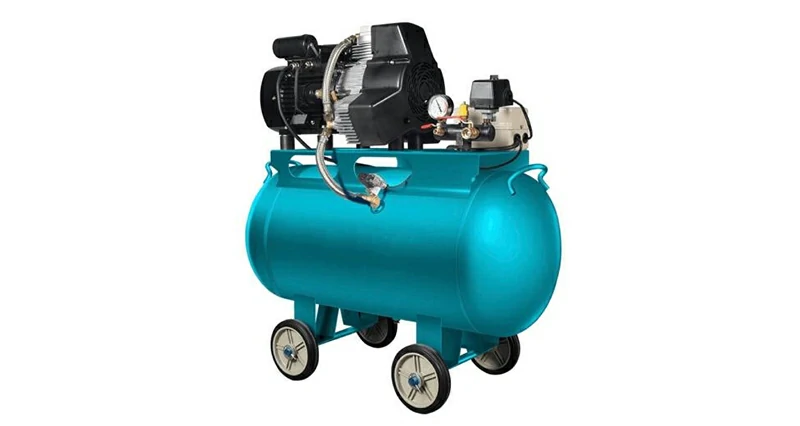 PMSM Type Compressor (Specialized type FU9000C)
The PMSM type compressor can also be called a screw compressor. It has the ability to produce little noise and low vibration, so consumers often choose it. It is an advanced compressor, which can handle high pressures in a relatively small size.
PMSM air compressors are useful but they're also notoriously hard to control. Now, with FU9000C, you can do it all from the comfort of your desk. FU9000C air compressor VFD provides a 24V power supply to the outside touch screen and can cooperate with touch screen for the air compressor without PLC and no need setting as well. This controller also supports the MODBUS communication interface.
With the FU9000C compressor VFD, PLC can be eliminated, so you can get up and running in no time. That means you can easily install it without worrying about complex wiring and avoid errors.