Today we are going to answer 10 questions about USFULL FU9000D series general type VFD.
Question 1: What is VFD frequency inverter?
Answer: We called Variable Frequency Drive, or VFD in short is an AC drive that controls AC motor by changing the input frequency. The VFD is a kind of variable speed drive (VFD), that can adjust speed by controlling frequency. The advantages of variable frequency drive are controlling speed, saving energy, protecting the motor, and controlling the process.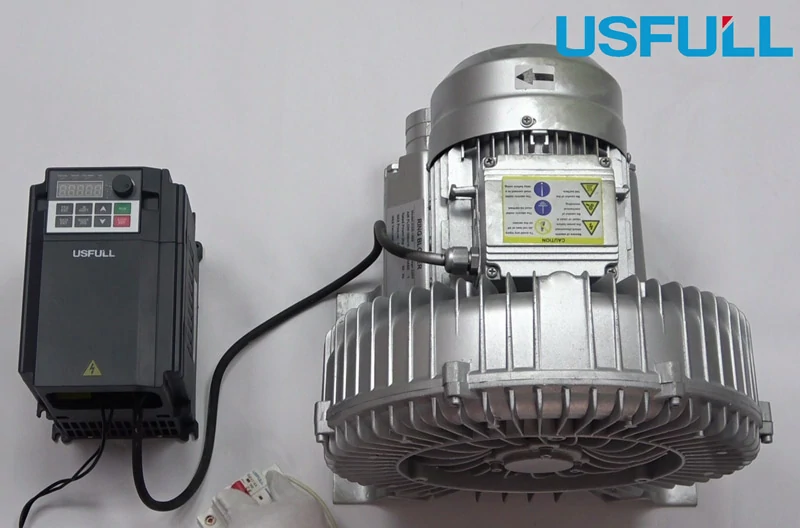 Question 2: The FU9000D series VFD can load which type of machine?
Answer: We are a professional manufacturer of frequency inverter with 18 years of experience. USFULL VFD can be applied on pumps, fans, and various kinds of other motors no matter the light load or heavy load. We suggest using a higher power rate for heavy load applications such as ball mill, roots blower, crusher, etc.
But never connect VFD to the whole control circuit board of the load machine!
If you can't confirm which specific model you need, please contact USFULL professional team, we will help you.

Question 3: Does USFULL VFD have any certificate?
Answer: We have CE certificate and IEC report. All our certificates followed IEC 61800 standard, choose USFULL is choosing good quality.
If need any other specific certificate, please send a message to check more details.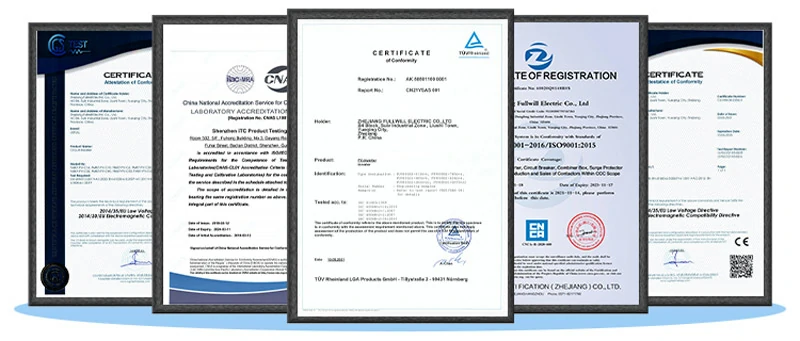 Question 4: What's the power range of FU9000D?
Answer: USFULL manufactures VFD from 0.75kW to 630kW. We also supply single-phase 220V, three-phase 220V, and three-phase 380V. The max voltage of USFULL VFD can reach 480V.
Question 5: How to connect VFD?
Answer: When you get and open the shell of FU9000D, you will see connection terminals, if your VFD is three phase, you can access AC power via connecting R S T and connect U V W for output.
Single phase input type VFD can connect R T as power input, and U W for output to the motor. And the left side is P+ and P- terminals, and we use yellow tape as a note, they are reversed terminals, please do not touch them!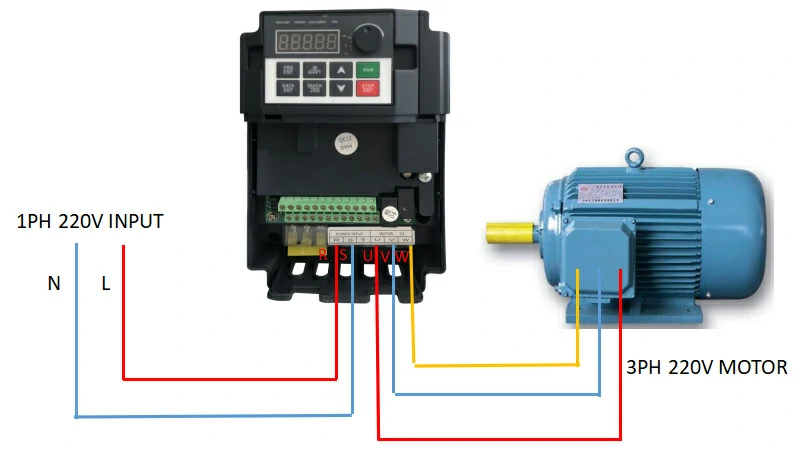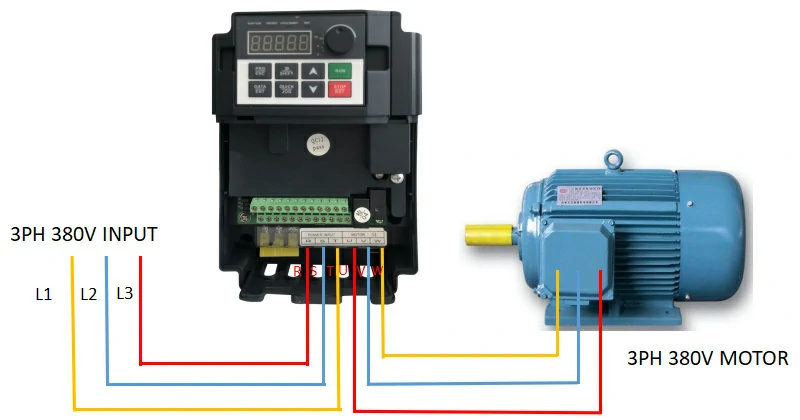 Question 6: How many motors can one inverter control?
Answer: In theory, you can connect the number of motors as many as you have, but the rated current of the inverter must be at least 1.2~1.3 times the sum of all motor currents. And all motors must start at the same time and stop at the same time. It's better to use one inverter with one motor.
Question 7: How to choose a suitable VFD?
Answer: We will help you choose the suitable VFD according to voltage, phase, motor power rate, motor current, motor type, frequency, and some ambient factors, as well as external devices considered.
We have a professional team to help you in model selection.
Question 8: FU9000D three-phase 380V inverter can support 420V?
Answer: We use at least 2 capacitance in series, for 3 phase motor, we support up to 480V.
Question 9: Can the display board be removed and installed in other places?
Answer: Our display board can be removed, you can install it on your cabinet, your control panel, or just near you. You can use a cable to connect, even over 50m.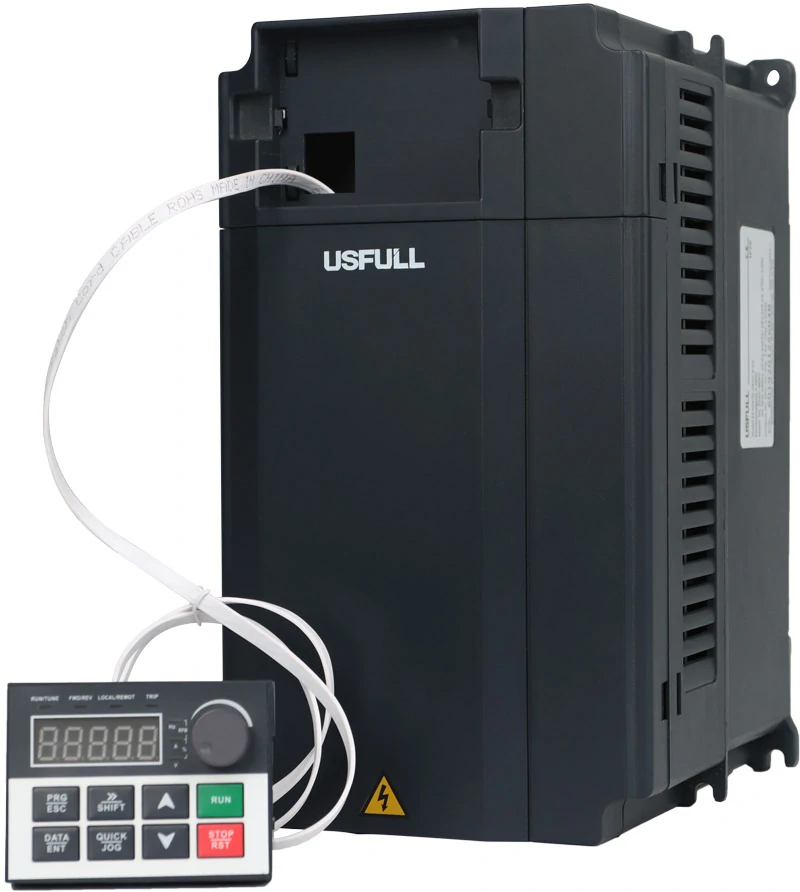 Question 10: How can we find USFULL?
Answer: You can visit our website www.usfull.net or browse our Youtube/ Facebook page. We have successful projects can share them with you.
The knowledge about FU9000D is far beyond this article. More details are worth discovering.
Welcome to ask more questions!